Book a vacation in Gengenbach - Our vacation offers
Discover our packages for your dream vacation in Gengenbach: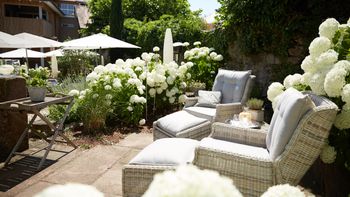 For last-minute bookers
Are you spontaneous?..... Then treat yourself to a timeout the Hummel way in the design hotel Die Reichstadt.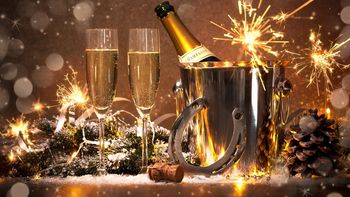 New Year's Eve 2016
Everyone has a reason to celebrate the new year and we want to share it with you.
3 nigchts in a feel-good room including our pampering services
Thursday, December 29

from 4pm apple flammenkuchen and Edelzwicker wine in our lounge
from 7pm our popular 4-course evening meal as part of half-board
Friday, December 30
4pm to 5pm red wine punch and chocale fruits in our fireplace lounge
Culinary warm-up with a classic fondue chinoise (fish / shellfish / veal / beef / vegetables / salads and various dips)
Saturday, Decmber 31
approx. 6:30pm champagne reception with canapés and oysters in our romantically decorated Reichstadt garden
5-course gala dinner with piano accompaniment
Write your wishes for the new year on a "wishing firework"
12am champagne on the the Skylounge with a breathtaking view over the old town
Immerse yourself in the fireworks
12:30am small cheese buffet and midnight soup in the lounge
A get-together at the bar to end the evening
Sunday, January 1, 2017
"Hangover" breakfast until 12pm
Late check-out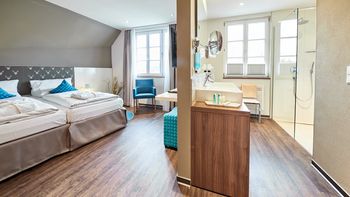 Reichsstadt's special summer weeks 2016
Reichsstadt's special summer weeks 2016
5 nights (Can be extended by additional nights up to a maximum of 6 nights.)
Feel the Black Forest.... Discover the valleys..... Enjoy nature!
Let the magic of the Ortenau captivate you:
7 nights
We welcome you with a 5-course gourmet meal on Sunday evening.
Enjoy a "flammenkuchen" from Baden and the traditional 1/4l of regional wine
5 x 4-course meal as part of the half board
Includes much attentive service
includes our pampering services
Please note that the included services are only valid for the duration of the package. Additional nights are excluded.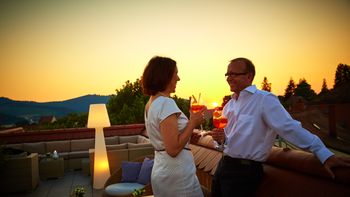 Cuddle days in the Hotel Reichsstadt
Cuddle days in the Hotel Reichsstadt
.......for lovers, freshly engaged couples, long-term married couples, for your anniversary, for a birthday or just because. Love always finds the right moment.
2 nights in your feel-good room
We will greet you with a glass of prosecco
Champagne for cozy hours together, accompanied by little delicacies
A romantic 5-course candle-light dinner from our gourmet kitchen under the direction of our head chef, Gerhard Hummel
includes our pampering services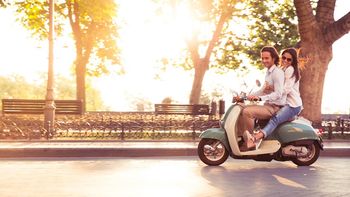 Dolce vita
.......Discover the Black Forest in a special way.
Curve along the small country roads and enjoy the wonderful landscape in the Ortenau.
2 nights in a feel-good room
We will greet you with a glass of local sparkling wine
A scooter for one day (80 free kilometers)
A full picnic basket including baguette / Sparkling wine and wine / Black Forest tapas  / Fruit and water / and a dolce (sweet), of course
A cuddle blanket
We'll pamper you in the evening with our popular 5-course evening meal from our gourmet kitchen under the direction of our head chef, Gerhard Hummel