Die Reichsstadt
Feel right at home from the very start
Welcome to the only privately run 4-star boutique hotel in Gengenbach.
Experience the hospitality of Baden, first-class cuisine
and a heavenly ambience between historical walls.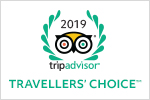 You can expect ...
First-class cuisine
Design & tradition in perfect harmony
A heavenly restaurant garden
The Skylounge above the roofs of the half-timbered houses
individual & exclusive ambience
Meeting rooms
A 4-star hotel in Gengenbach. In the Ortenau. The gateway to the Black Forest.
Sundials still tell the time here.  It's a romantic jewel, our little town of Gengenbach in which our 4-star Hotel Die Reichsstadt is located. Ortenau. Black Forest ... Vineyards, fruit plantations, forests ... Pure nature, adorned with old castles – a landscape that promises pleasure with all your senses.
Gengenbach was once a proud and free imperial town with special privileges and freedoms. Today our guests are the ones who enjoy theses privileges and freedoms ...
Regional lifestyle in the old town
Get to know the lifestyle in Baden. Our family-run 4-star hotel wants to bring you closer to Gengenbach and invites you to savor romance, serenity and wellbeing.
Our romantic boutique hotel is the life's work of a cook and an interior decorator. Both of them have a passion for tradition, local color and a personal touch. And they both feel called to be hosts.
Be our guest in our 4-star hotel in Gengenbach!
Gerhard & Carmen Hummel