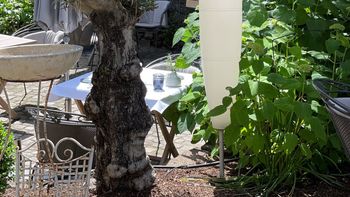 ....... nothing is nicer than getting away during the week. Let us tempt you with this special and the noticeable price advantage.
4 nights
We'll welcome you with a glass of sparkling wine
One 5-course gourmet meal from our gourmet kitchen under the direction of our head chef, Gerhard Hummel, including an aperitif
Enjoy a "Flammenkuchen", a regional specialty, and a traditional 1/4L of local wine.
We'll pamper you on the third evening with a classic, regional 3-course meal
On the last evening we'll take you on a culinary journey with our well-known 4-course evening meal
Includes passionate service
Includes our pampering services
E-Bike for two days
Please note that the included services are only valid for the duration of the offer. Additional nights are excluded.
4 Nights
Can be extended by additional nights up to a maximum of 6 nights.
from
€ 470.--
per person
(in the room Standard double room)