Extraordinary levels of relaxation
Wellness in the old town – with an outdoor pool
Imagine floating in the pool among the historic city walls, relaxing on sun loungers with a view over the pretty half-timbered houses of Gengenbach and our stunning garden.
Experience how blissful it is not having to decide between a city break and wellness vacation. Not having to do without anything. Because Die Reichsstadt offers both at once. And so much more besides. You will spend your stay in a charming narrow street in the old town, relax in the indoor and outdoor spa, enjoy the noble surroundings of a history-conscious lifestyle hotel and be spoiled with delicious cuisine.
Take the plunge – take a dip – emerge revitalised...
Take the plunge – enjoy some time-out at "Die Reichsstadt". Take a dip – in our heated pool in the courtyard – and find yourself in your element. Be refreshed in summer and gently lapped by warm water in winter. Emerge after your holiday – revitalised and energised.
Holidays really can be this extraordinarily beautiful.
Book an extraordinary trip now. At Die Reichsstadt. Your hotel with added wellness in Gengenbach.
Wellness at Die Reichsstadt
Outdoors:
Heated unchlorinated pool
Outdoor sauna
Shower
Toilet
Garden lounge
Relaxation room
Sun terrace
Indoors:
Finnish old wood sauna
Bio sauna with light changer
Herbal steam bath
Infrared light cabin
Wellness and bucket shower
Rest room
Swing lounger with daylight spotlights for a power-nap
Relaxation balcony
Day spa:
with and without culinary experience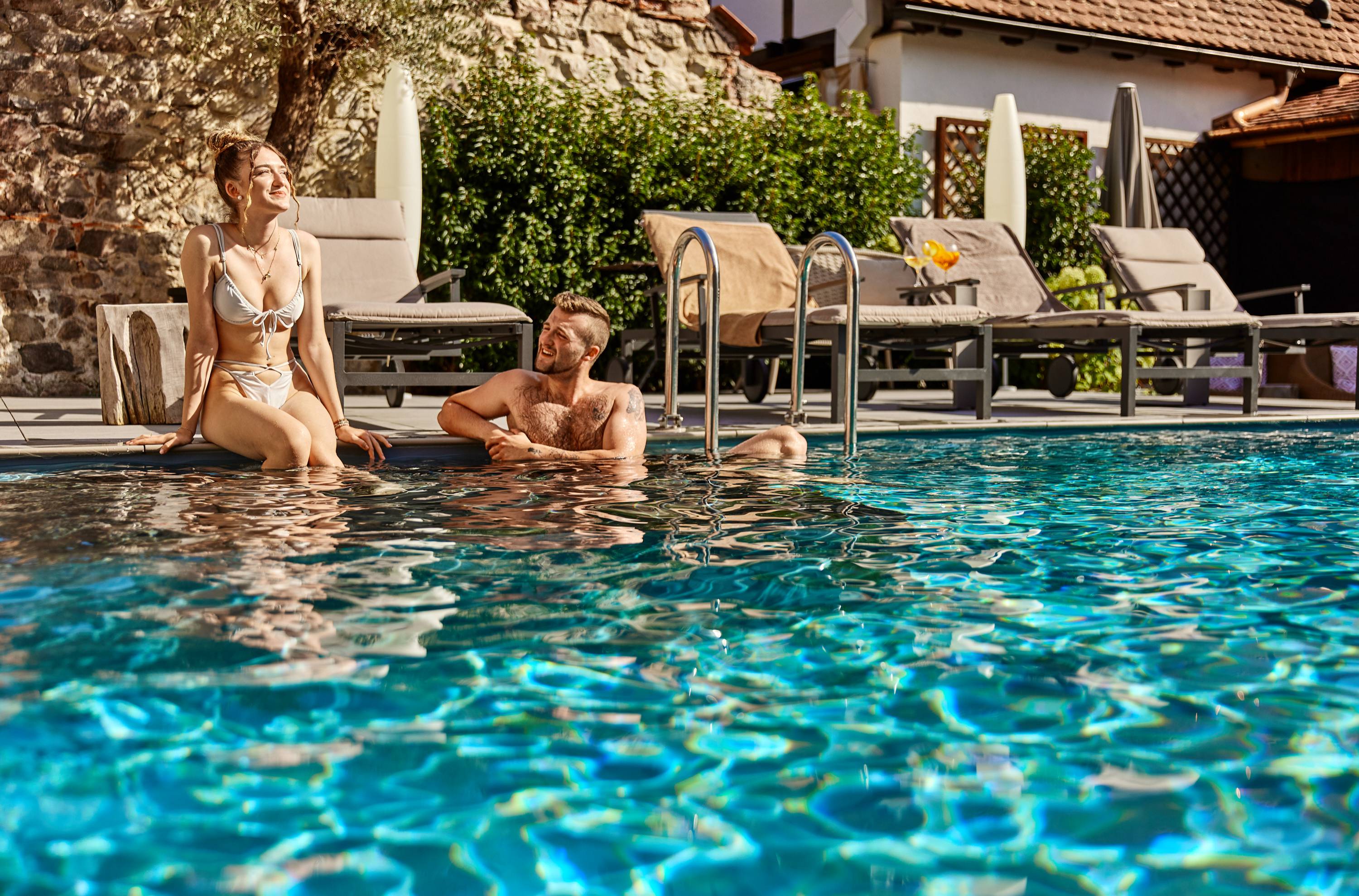 Wellness under the open sky
Outdoor pool with outdoor lounge
A heated outdoor pool amidst historic walls affords an extraordinary feeling of wellness in the old town of Gengenbach. You bathe in pure, naturally filtered, unchlorinated water. In summer as in winter. An adjacent wellness lounge, outdoor sauna, outdoor shower and sun terrace ensure a perfect outdoor wellness experience.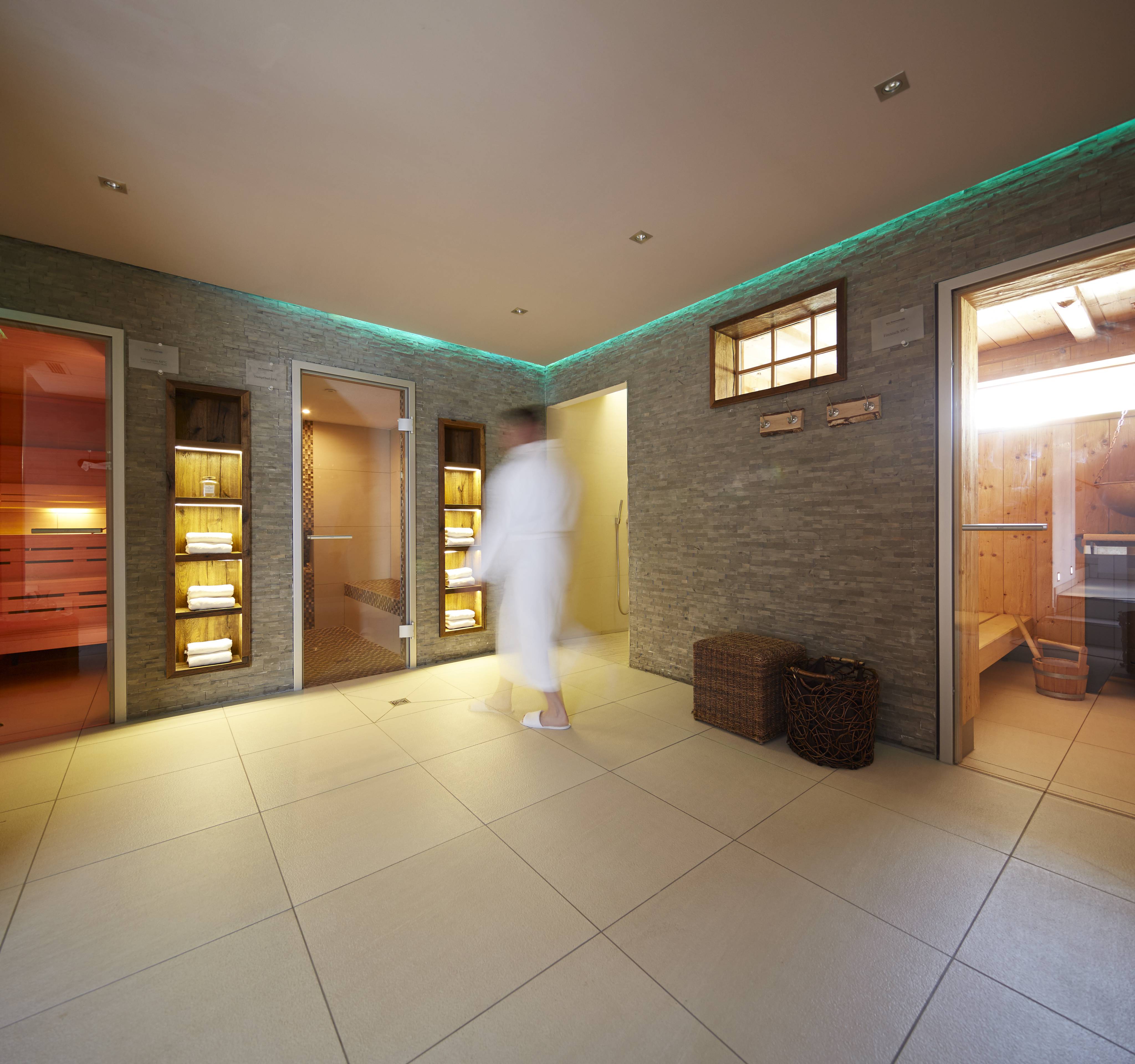 Sauna & indoor relaxation
Our little temple of wellness
The stylish spa at Die Reichsstadt is a small realm in itself. On the lower floor, several saunas invite you to take a sauna in style – as well as an outdoor sauna right next to our outdoor pool.
Relax and find peace – that's what the upper floor of our small wellness temple is for. Have a comfortable swing on a power-nap lounger and fill up on B6, B12 and endorphins under a daylight lamp in winter.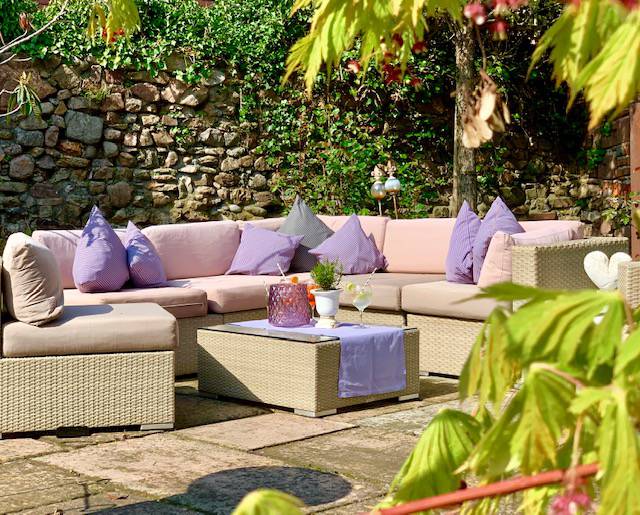 Garden chill lounge
Sunbeams & half-timbered flair
When the weather is nice, you can sunbathe in our gorgeous garden in the garden chill lounge surrounded by flowering hydrangeas and a beautiful view over the pretty half-timbered houses of Gengenbach.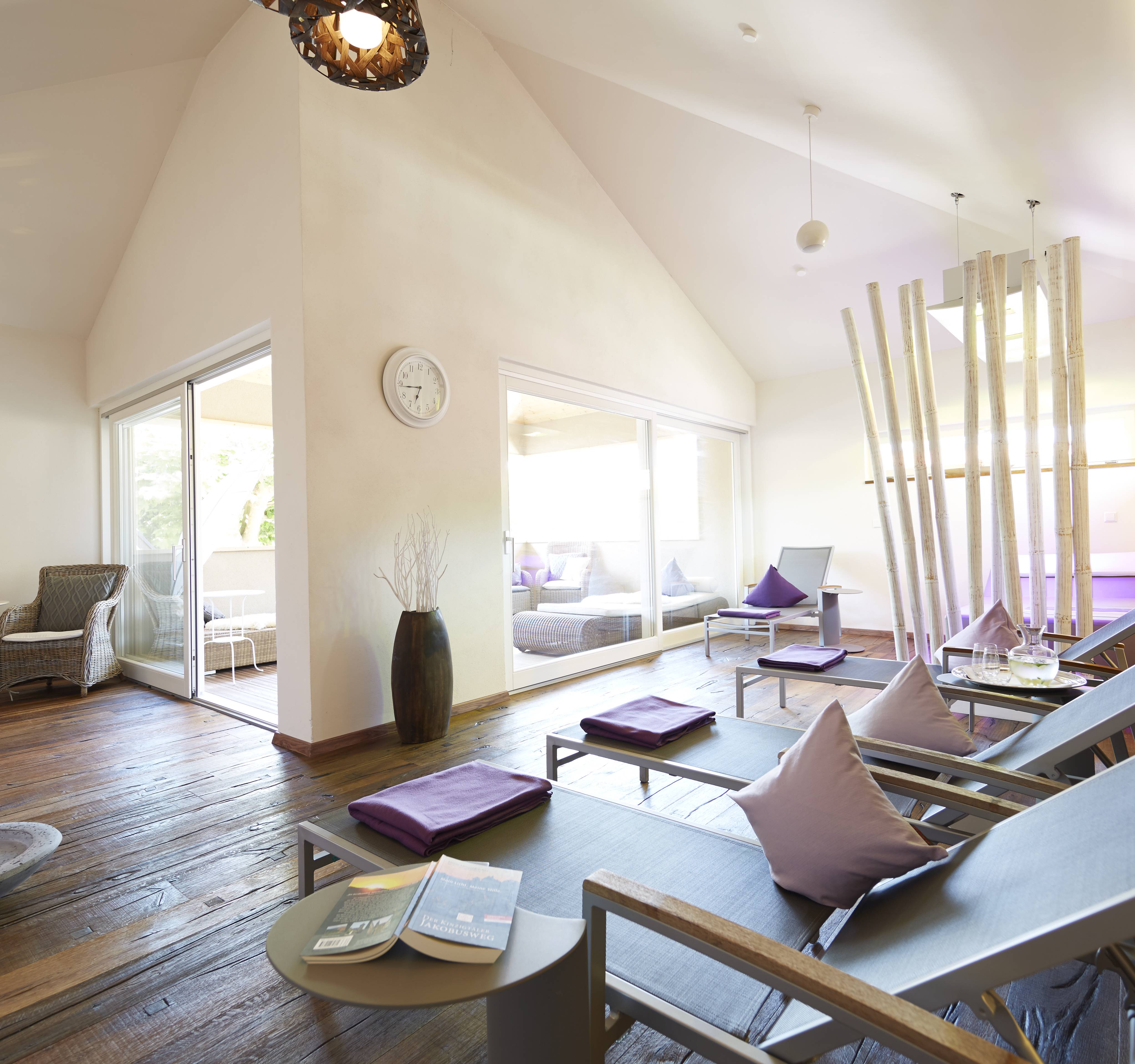 Relax in style and enjoy delicious food
Day spa at Die Reichsstadt
In the morning you can stroll through the narrow streets of the old town of Gengenbach, in the midday/afternoon you can enjoy relaxing wellness sessions, and in the evening you can crown everything with a fine menu. Sounds like the perfect daydream, doesn't it? With our day spa offers, we make this daydream come true for you!
We provide you with a wellness bag with a bath towel for a relaxed day from the very first moment you enter our spa.