Hosts with passion
Gerhard and Carmen Hummel
Once the brewery of the Benedictine monastery of St. Maria in Gengenbach in the Ortenau.

Today a four-star hotel that perfectly combines tradition and modernity: Die Reichsstadt in Gengenbach. Hotel & restaurant.

A getaway for business and pleasure.
Die Reichsstadt combines the flair of bygone times with the home comforts of today. Old stones and half-timbering from the 16th century are surrounded by quality design, style and beauty. Gutted, rebuilt and extended with expertise and appreciation of tradition. Stylishly furnished, lovingly decorated. Warm colours meet "cold" materials. Earthy tones shimmer with lustrous effects. Nature meets elegance.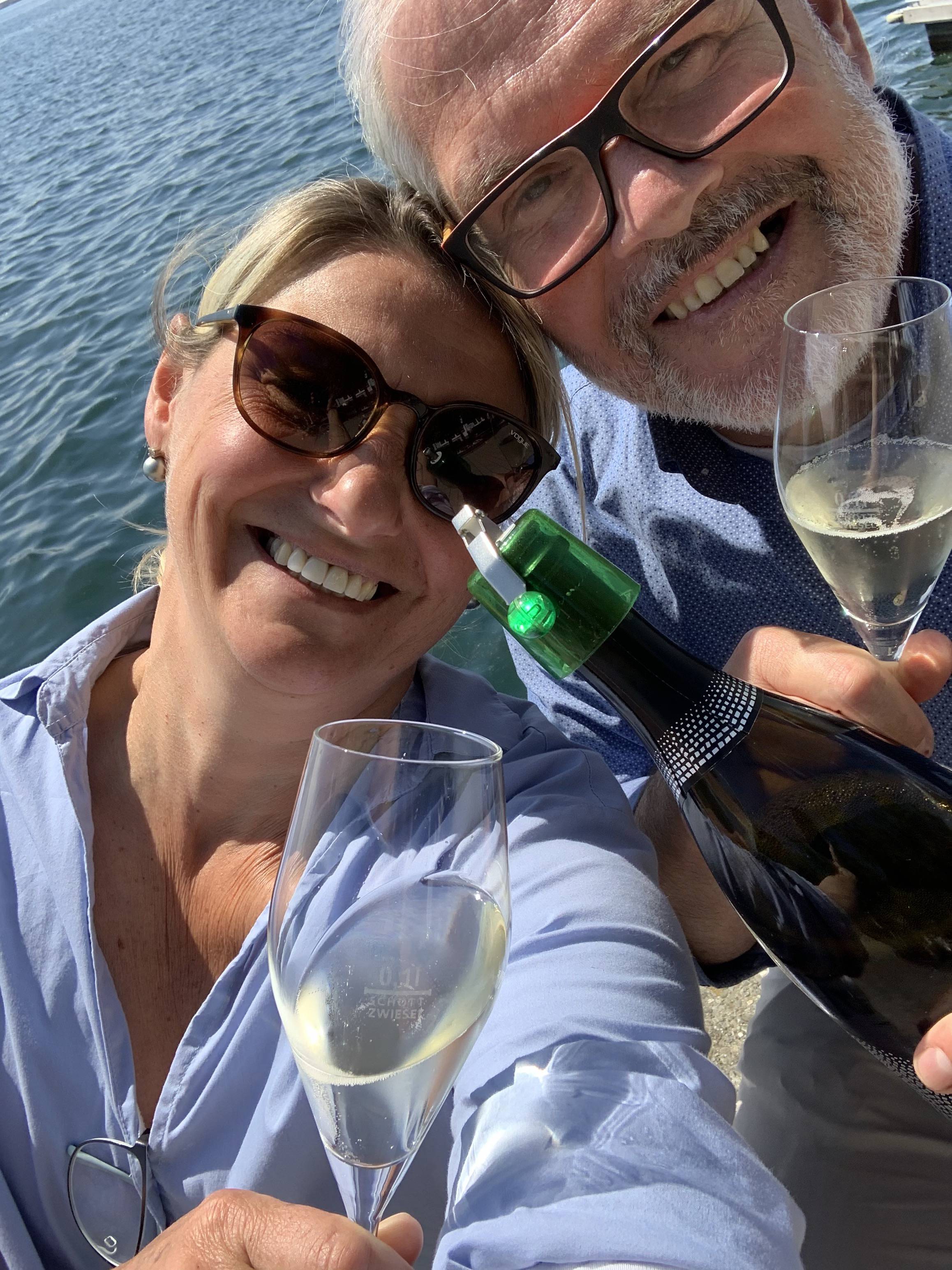 It was surely destiny that we found each other! To breathe new life into the old boarding house "Die Reichsstadt". We both grew up in Gengenbach, this charming half-timbered town at the foot of the Black Forest. But we only met when we both returned after many years exploring the big, wide world. We have turned a traditional building that had fallen into disrepair into a highlight of the hotel industry in the Ortenau. Built in the 16th century as the brewery of the Gengenbach monastery, later managed by two generations of Hummel, taken over by Gerhard Hummel in 1998: Die Reichsstadt. Four-star hotel & restaurant.
With courage. With style. With personal expression. In the hotel – and on the plate
We are a couple with a soft spot for modern design and a love of tradition. We both have the courage to be creative and express ourselves. In the interior – and on the plate. To start with, we took a tentative new approach to local Baden innkeeper's cuisine. But Gerhard's urge to take his cooking to a higher level of creativity needed more room. We converted the restaurant to cater for gourmet cuisine. 80% of the regulars stayed away to start with. But then the courage paid off. The restaurant critics came. And left enthusiastically. Their reviews gradually attracted connoisseurs to the restaurant Die Reichsstadt at the heart of Gengenbach. And today, tables are sometimes booked up for weeks in advance.
A listed building with one foot in the future
13 years of conversion work. Gutting. Energy provided by with combined heat and power unit. Connection to neighbouring houses. Drainage of the old city wall on which the building stands. We have persevered. Terraced the garden, uncovered old stones and beams where possible. Have built a beautiful spa and a garden lounge, bar and fireplace lounge. All under the watchful eye of hotel manager Carmen. 
Hotel & Restaurant Die Reichsstadt in Gengenbach has become our life's work. But it is you, our guests, who make Die Reichsstadt so special. We love to spoil you. Giving you tips in the morning about how to make the most of your day. Telling you our cooking secrets at the table. Surrounding you with beauty, with fresh flower decorations and candles in the evening at dinner... If there is anything we can do for you, let us know.