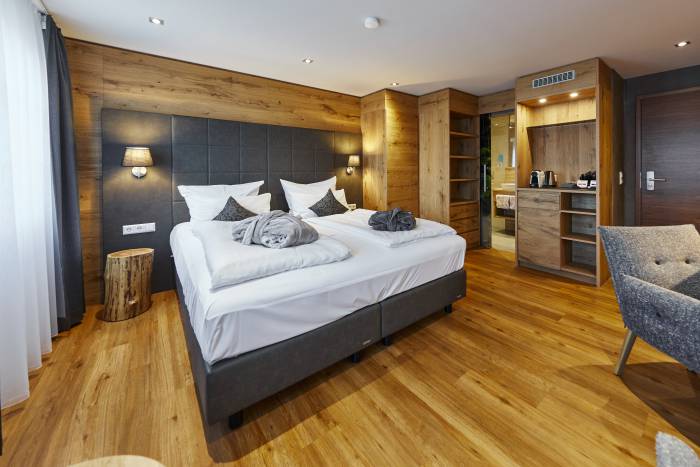 Four-star hotel "Die Reichsstadt"
Our rooms & suites
Whether it's just for an overnight stay or your whole holiday in the Baden region, whether alone or for some cosy couple time – we have something for everyone! Let us convince you!
Four categories. Five suites. 28 rooms. Each one is unique. Clear lines with a love of design. Earthy tones with or without colour accents. Old wood floor. Box-spring beds. Chic bathrooms. Here volcanic stone plaster, there concrete or clay plaster. Which is your favourite room? We will be happy to advise you by telephone on +49 (0) 7803 966 30
The room rates include all Hummel's inclusive services.